Local Family Owned & Operated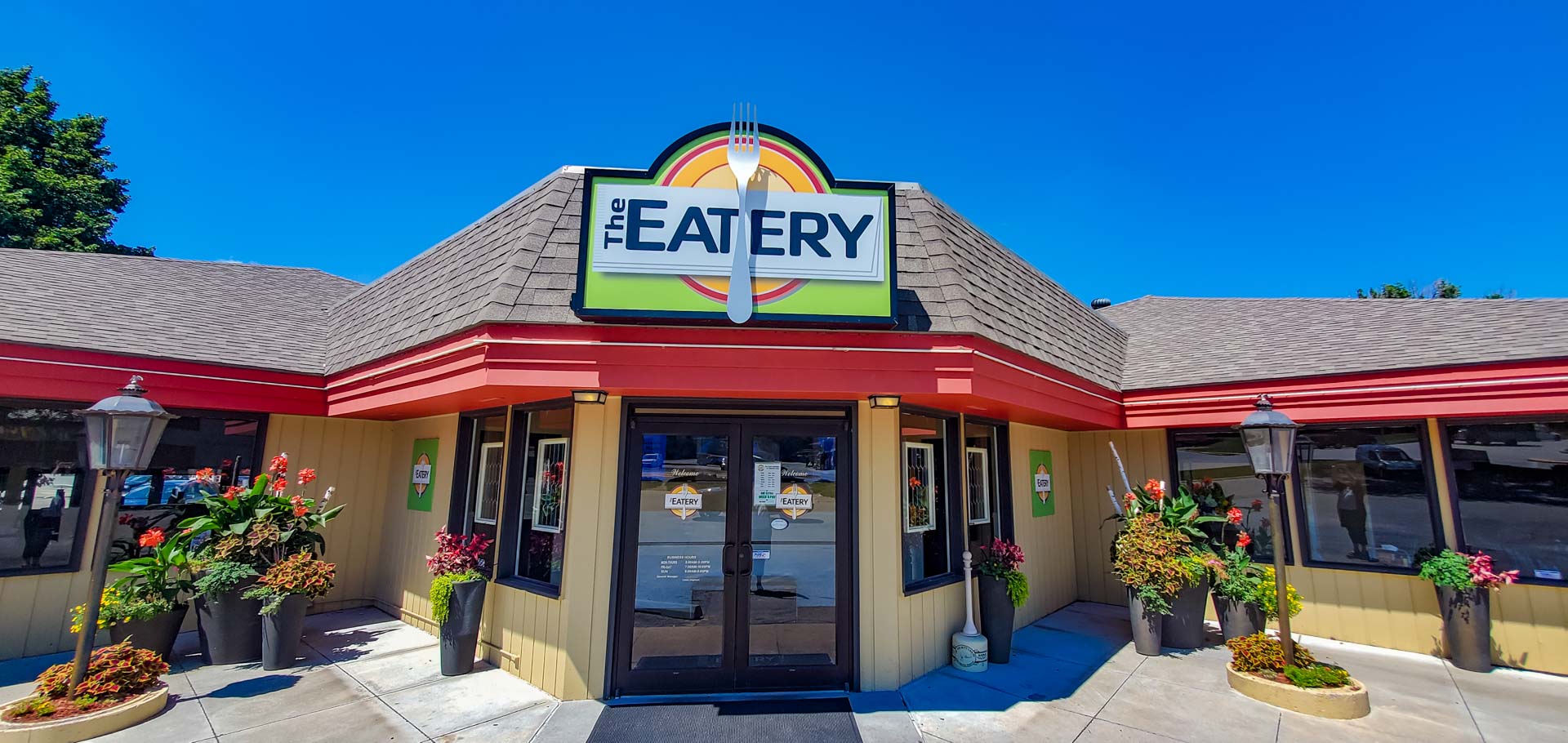 Born out of a passion for food & service with a vision of providing unique menu offerings and customizable dining options for everyone to savor, our one-of-a-kind restaurant launched as a new dining experience in a longstanding location back in 2012.
Voted as one of Lincoln's top three new restaurants in 2013 and awarded the state of Nebraska's Restaurateur of the Year for 2016, our dedication to serving up scratch-prepared food with a fresh, fast & friendly focus in our casual, full-service restaurant continues.
Experience unique features including our garden-fresh 50+ item salad bar, breakfast served all day, gluten-free & vegetarian options, full bar beverages & junior bundles meals- just to name a few.  Order online, pick up curbside, gather in our reservable private dining room or cater with us.  Whether stopping in for a business lunch, family meal or gathering with friends- come as you are…  you're welcome here!
Check out our FAQs below to learn more
What is the dress code for your establishment?
We want you to feel right at home so come as you are—unless, of course, you just got out of the shower. As they say, "no shirt, no shoes, no service."
Do you offer takeout or delivery?
Yes…We offer Take-Out, Curbside Pick-Up! You may order by phoning (402) 489-0396 or ordering online.
Can I place an online order?
The entire menu is available to order online, by clicking here it will take you to the online ordering button, whether your desiring a meal for yourself or up to a group of 30 by host invitation!
Can I make reservations?
We take reservation requests for our Private Reserved Dining Room by completing the form here. We serve guests as they arrive when dining in, without reserved seating, and look forward to doing so!
How can I get a gift card?
Simply stop in and one of our friendly Team Members will assist you. Or purchase online, click here.
Do you have vegetarian entrees?
Yes! We aim to please everyone's tastes, no matter their dietary desires. Check out our online menu to see if we've tempted yours. Our meatless options are noted on our menu with a leaf insignia in addition to substitutions of vegetarian sausage & a meatless breaded chik'n patty to enjoy.
Do you have gluten-free options?
Yes! We don't have separate storage or preparation areas for gluten-free foods; but do offer gluten-free option of fettuccine pasta, bread, bun & fudgy brownie. If you have a severe sensitivity, be sure to let your Server know so our kitchen team can prepare your meal and ensure all ingredients you ordered allow you to enjoy gluten-freedom!
What if I have an allergy?
If you have any special dietary concerns, please let our staff know so we can accommodate your requests to the very best of our abilities.
What types of payment do you accept?
We accept all major credit cards and, of course, cash.
What holidays are you open?
We are open all year except for Thanksgiving & Christmas Day
How do I apply to join the The Eatery team?
Our employees are the "special sauce" to our customers' dining experiences. We hire energetic and detail-oriented individuals who want to provide exemplary service. If you're ready to join our dedicated team, fill out the employment interest form here or stop in to complete an application in person.
Are you family friendly?
Family is important to us and so is yours. Bring the whole clan and make yourself at home.
Where do I park?
We've thought of everything to make your dining experience exceptional, including a spot for your auto. Feel free to park in the lot right out our front doors or to the east parking lot.
Do you donate to the community?
Because our community has been so good to us, we love to give back. If you have a special request, contact us about your organization and need here
How large of a party can I bring to your restaurant?
We can accommodate almost any size of party based on dining room availability. For larger groups up to 28, you may want to reserve our Private Dining Room to ensure your group can gather together for whatever the occasion. Fill out the reservation request form here